Essence of Yoga Flow- Open level Yoga class - Lordship Hub- Single Class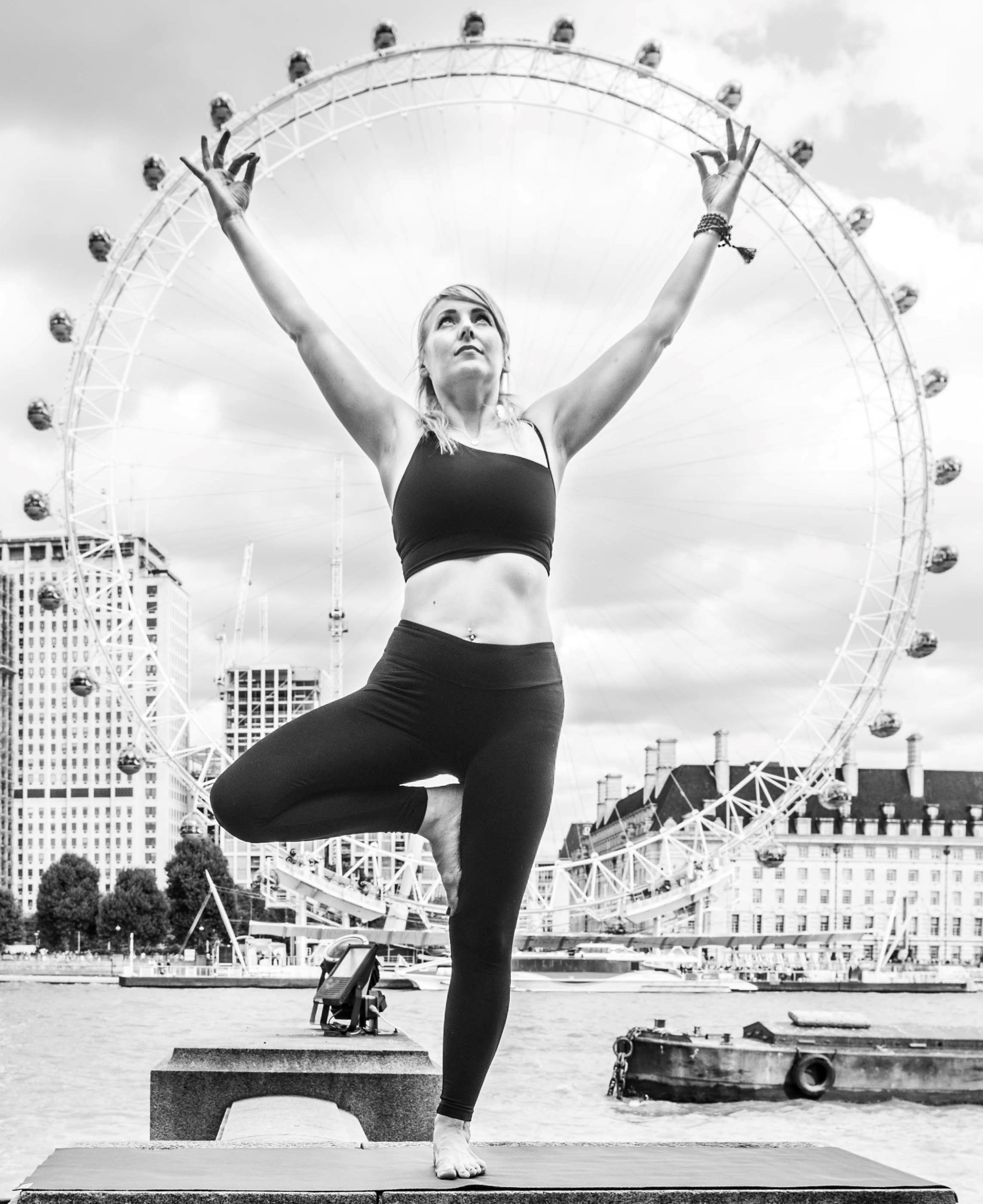 Essence of Yoga Flow- Open level Yoga class - Lordship Hub- Single Class
Essence of Yoga - Open Level Class at The Lordship Hub - 9.15 am -10.30 am - £7.00 Drop in
A creative Yoga Flow incorporating the body movement, Prana flow (vital energy), Pranayama (breathing techniques),
Meditations and Mudras ( hand and body gestures and postures) to create homeostasis between the body, mind and heart.
"Your life becomes a temple of that which is sacred when you choose to live with love in this moment" - Swami Chetananda
Benefits of practising Yoga:
Improves your flexibility
Increases your self-esteem
Builds muscle strength
Prevents cartilage and joint breakdown
Increases your blood flow
Drains your lymphs and boosts immunity
Drops your blood pressure
Lowers blood sugar
Helps you focus
Maintains and relaxes your nervous system
Yoga can ease your pain. According to several studies, asana, meditation, or a combination of the two, reduced pain in people with arthritis, back pain, fibromyalgia, carpal tunnel syndrome , and other chronic conditions.
Gives you inner strength
Yoga can help you make changes in your life. In fact, that might be its greatest strength. Tapas, the Sanskrit word for "heat," is the fire, the discipline that fuels yoga practice and that regular practice builds. The tapas you develop can be extended to the rest of your life to overcome inertia and change dysfunctional habits. You may find that without making a particular effort to change things, you start to eat better, exercise more, or finally quit smoking after years of failed attempts.
Helps keep you drug free
If your medicine cabinet looks like a pharmacy, maybe it's time to try yoga. Studies of people with asthma, high blood pressure, Type II diabetes (formerly called adult-onset diabetes), and obsessive-compulsive disorder have shown that yoga helped them lower their dosage of medications and sometimes get off them entirely. The benefits of taking fewer drugs? You'll spend less money, and you're less likely to suffer side effects and risk dangerous drug interactions.
Builds awareness for transformation
Yoga and meditation build awareness. And the more aware you are, the easier it is to break free of destructive emotions like anger. Studies suggest that chronic anger and hostility are as strongly linked to heart attacks as are smoking, diabetes, and elevated cholesterol. Yoga appears to reduce anger by increasing feelings of compassion and interconnection and by calming the nervous system and the mind. It also increases your ability to step back from the drama of your own life, to remain steady in the face of bad news or unsettling events. You can still react quickly when you need to—and there's evidence that yoga speeds reaction time—but you can take that split second to choose a more thoughtful approach, reducing suffering for yourself and others.
Benefits your relationships
Love may not conquer all, but it certainly can aid in healing. Cultivating the emotional support of friends, family, and community has been demonstrated repeatedly to improve health and healing. A regular yoga practice helps develop friendliness, compassion, and greater equanimity. Along with yogic philosophy's emphasis on avoiding harm to others, telling the truth, and taking only what you need, this may improve many of your relationships.
Guides your body's healing in your mind's eye
Encourages self care
In much of conventional medicine, most patients are passive recipients of care. In yoga, it's what you do for yourself that matters. Yoga gives you the tools to help you change, and you might start to feel better the first time you try practising. You may also notice that the more you commit to practice, the more you benefit. This results in three things: You get involved in your own care, you discover that your involvement gives you the power to effect change, and seeing that you can effect change gives you hope. And hope itself can be healing.
Supports your connective tissue
As you read all the ways yoga improves your health, you probably noticed a lot of overlap. That's because they're intensely interwoven. Change your posture and you change the way you breathe. Change your breathing and you change your nervous system. This is one of the great lessons of yoga: Everything is connected—your hipbone to your anklebone, you to your community, your community to the world. This interconnection is vital to understanding yoga. This holistic system simultaneously taps into many mechanisms that have additive and even multiplicative effects. This synergy may be the most important way of all that yoga heals.